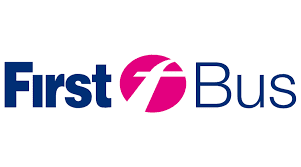 Location: Glasgow
Salary: circa £24,000 p/a
Full-time, 12-month permanent contract
Closing date: Noon on Tuesday, 12th July
Interview date: Mid August
Immediate start
About the Organisation
"At First Bus we work hard to deliver a helpful, friendly, easy to use and reliable service for our customers.
First Bus is one of the UK's largest bus operators. From as far north as Aberdeen to as far south as Cornwall, your local First Bus company is connecting your community; helping people get to work, to education, attend appointments, go shopping or just go out for fun. And we want to be a service you can depend on.
Making journeys easier for our customers, we were the first national bus operator to accept contactless card payments across all of our services and our First Bus App is voted 'best in class' amongst UK bus operators. Our most recent investments are in new, state-of-the-art buses across our key networks.
We work proactively with our local authority partners, making a positive impact on air quality, tackling congestion and improving customer experience. We are focused on First Bus becoming a leader in the transition to a low-carbon future and are committed to operating a zero-emission bus fleet by 2035; we have pledged not to purchase any new diesel buses after December 2022."
Learn more about First Bus and its vision here.
The Role
The purpose of this role is to support the First Bus brand in all non-commercial elements of the business The key elements will be supporting the management of bus presentation, event management, new fleet introduction, timetable/map information, and recruitment across the three Scottish Operating Companies. The role will also include partial social media monitoring.
Key Responsibilities:
Project management support for any new bus purchase or bus refurbishment process which will require liaising with the various internal departments within the business and the bus manufacturer
Supporting the ongoing management of exterior/interior bus presentation
Ensuring that brand guidelines are adhered to and supporting an ongoing audit process to ensure consistency/uniformity across the fleet
Supporting the remote management of on-bus systems.
Supporting the refresh paint plan/vinyl process across all Scottish depots with close liaison with other departments to ensure the plan is adhered to
Supporting event management lead for all external events within Scotland
Support in the management of bus publicity material including timetables, maps, bus stop publicity, on-bus material and other literature
Record and monitor stock levels of marketing collateral, bus stop publicity and vehicle branding
Provide marketing support and material for wider members of the team as and when required
Monitoring of digital marketing channels
Additional duties as agreed with line manager
Requirements
The successful applicant will possess the following experience, skills and qualities:
Marketing experience of 1 year preferred; experience in transport is not essential
Knowledge of the role of marketing in a business (marketing fundamentals/branding)
Marketing qualification (or equivalent demonstrable experience)
An ability to build strong business relationships with several key stakeholders
Good project management and organisation skills
Strong attention to detail
Customer-focused, inquisitive and confident to challenge the status quo
Confident communicator with good presentation and writing skills
Approachable and a strong team player
Able to work under pressure and to tight deadlines
Proficient in the use of Microsoft Word, Excel and PowerPoint to communicate plans and results across the business
Application
The closing date for applications is Noon on Tuesday, 12th July.
Please submit a CV and tailored Cover Letter through the AAI online application form on our website. Examples of what we expect in an application can be found HERE.
In your Cover Letter, state A) your availability and B) relevant experience and demonstrate how your skills match the specific requirements of the job description.
Successful candidates must, by the start of employment, have permission to work in the UK.
IMPORTANT – Please submit your application documents in the title format of "[Your full name] CV" and "[Your full name] CL".
Apply below!